Top 10 Reasons to Visit Athens in October 2023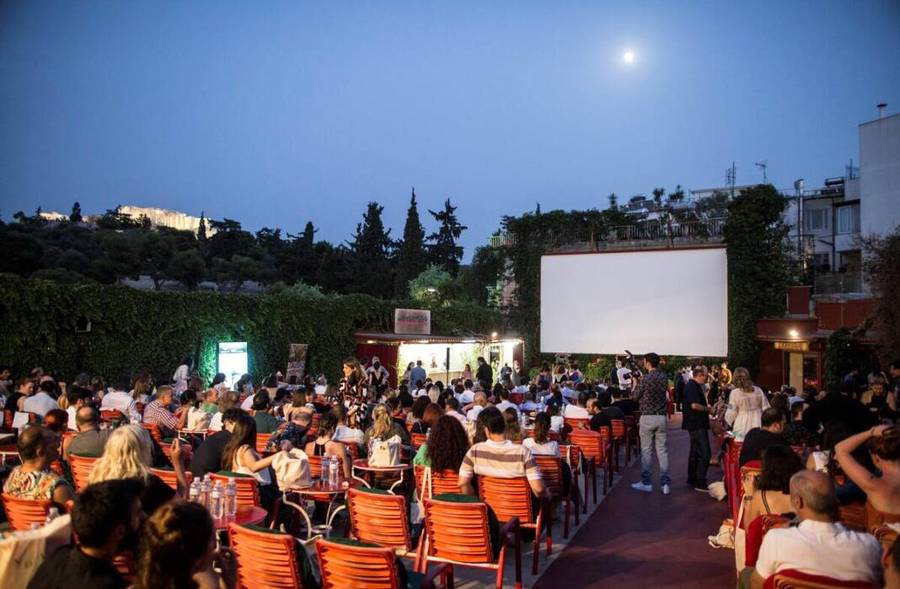 Looking for an exceptional vacation that combines pleasant weather, cultural exploration, and exciting activities? Look no further than Athens in the enchanting month of October. As the scorching summer gradually gives way to the gentle embrace of fall, Athens undergoes a transformation that beckons travelers from around the world.
In October, as the summer heat mellows and the autumn breeze sweeps through the city, Athens reveals its true splendor. It's more than just a destination; it's an open invitation to immerse yourself in a realm where history, beauty, and unique adventures intertwine harmoniously.
Athens in October offers a unique experience, and here's why it's the perfect time to explore this historic city
1. The Perfect October Weather in Athens
When October approaches, it's like the curtain goes up on a thrilling play: Athens undergoes a stunning transformation. As the city cools down after the summer, it becomes a more pleasant place to visit.
Athens in October is more than simply a vacation spot; it's an open invitation to see a city at its most endearing. Daytime temperatures of 15 to 22 degrees Celsius provide an ideal setting for discovery. The nights are cozy, with temperatures ranging from 12 to 18 degrees Celsius.
Even though June is the start of the rainy season in Athens, you may put away your raincoat and wellies for now. On average, the city receives 50-60 millimeters of rain over 5-6 days.
2. Corinth, Akrocorinth, and Ancient Nemea: A Culture & Wine Day Tour
October in Athens is the perfect time to travel and explore the ancient cities of Corinth, Akrocorinth, and Ancient Nemea.
Besides its legendary past, Ancient Nemea is one of Greece's most important wine-producing areas. It's time to treat yourself to a wine tour that's an experience. Enjoy a glass of wine that captures the spirit of this region and brings you closer to its history with each sip.
This one-day cultural and vinicultural excursion is more than a trip; it's an adventure waiting to be shared. Even a short trip may reveal a wealth of history and culture, leaving an indelible mark on your soul.
3. Outdoor Cinemas
October is an ideal time to visit an outdoor cinema in Athens due to the pleasant weather, cultural atmosphere, fewer crowds, iconic locations, diverse film selection, and the opportunity to indulge in traditional Greek treats. It's a cinematic experience that captures the essence of Athens and its vibrant culture.
Cine Thission:
Cine Thission is one of Athens' most iconic outdoor cinemas, located near the Ancient Agora and the Temple of Hephaestus. It boasts stunning views of the Acropolis, creating a magical backdrop for your movie night.
Cine Aegli:
Cine Aegli is located in the National Garden of Athens, offering a serene and lush setting for moviegoers. It's an ideal spot for enjoying a film in the heart of nature.
Cine Dexameni:
Cine Dexameni:
Cine Dexameni is situated in the upscale Kolonaki neighborhood. It offers a sophisticated and artistic ambiance, often screening a selection of international and independent films.
Cine Zefyros:
Located in the Exarchia neighborhood, Cine Zefyros has a more alternative and bohemian vibe. It often features cult films and unique cinematic experiences.
These outdoor cinemas typically screen a variety of films, from recent releases to classic movies. They also offer traditional Greek snacks and drinks, creating a memorable movie night under the Athenian stars.
4. Swimming in Athens in October
Swimming at Vouliagmeni Lake in October offers an exceptional experience that allows you to savor Greece's natural beauty and rich culture without the summer crowds. The water remains invitingly warm, allowing you to comfortably enjoy a leisurely swim or even a therapeutic dip in the mineral-rich thermal waters. The mild October weather is perfect for basking in the sun on the lake's shores or taking a relaxing stroll along the tranquil surroundings.
What sets this experience apart is the opportunity to immerse yourself in the local culture. Nearby, you'll find charming villages and traditional tavernas where you can savor authentic Greek cuisine and mingle with friendly locals. Additionally, October often sees cultural events and festivals in the region, offering a chance to witness traditional Greek dances, music performances, and other cultural celebrations.
Moreover, with fewer tourists around, you can explore the lake's surroundings at your own pace, taking in the lush greenery, the inviting blue waters, and the fascinating geological formations. Whether you're a nature enthusiast, a culture lover, or simply seeking a serene escape, Vouliagmeni Lake in October promises a unique and enriching experience that lingers in your memory long after your visit. It's a hidden gem waiting to be discovered in the quieter, more authentic side of Greece.
5. Unique Coastal Charms
The coastal charm of Athens is eternal, and in October, it becomes irresistible. While you walk down the beach, the Aegean Sea caresses your skin, and the sun warms your steps. It's the peaceful music that only autumn can compose.
As you stroll, the sound of lapping waves becomes your companion, and the gentle wind from the ocean plays a lilting tune through your hair. The coast becomes your haven if you put your toes in the crystal-clear water or close your eyes to enjoy the salty air. It's a place of peace, beauty, and the pure magic of Athens in October.
6. Mythical Odyssey in Athens
The city of Athens blurs the line between reality and myth, offering a thrilling adventure. You can almost feel the gods and heroes of old with every step you take on the cobblestone streets. As October ushers in autumn's chill, the veil between reality and fantasy weakens.
Just picture yourself in heroic battles and the world of ancient tales. Poseidon's trident appears within grasp, and Athena's wisdom lurks in every nook as the city becomes a living tapestry of stories. Experience the enchanting tales of Athens and delve into a world where legends come alive, inviting you to explore the hidden treasures of the past.
7. A Culinary Odyssey
The month of October delivers a plentiful harvest to the table, making the culinary scene in Athens a voyage through tastes. The best of the season's harvest is shown in meals at both classic taverns and hip new restaurants.
Hot stews, delicate pastries, and briny olives provide a taste of the Mediterranean in every bite. Under the warm rays of the Athens sun, you'll discover that the local cuisine is an open invitation to experience the very heart of Greece in every meal.
8. Escape the Crowds in October
In October, you may take your time seeing everything Athens offers. When summer ends, the city calms down and becomes more peaceful. You can only visit museums, landmarks, and historical places with a few other people. It's an opportunity to see the city thoroughly and make memories that will last a lifetime.
Imagine standing before old wonders and taking in their grandeur with no noise. Without a sea of tourists, Athens becomes your little oasis, where you may slowly discover its hidden gems.
9. A Symphony of Festivals
Cultural celebrations in Athens bring the city to life. The city's pulse quickens and slows to the beat of various music festivals, art exhibits, and other local events. Enjoy mingling with the revelers and feeling the Athens creative pulse as it resonates with your own.
The streets of Athens become a canvas for artists, a stage for the city's soul to move to the beat of a different drummer. By participating in the events, you'll experience the rhythm of Athens, where residents and tourists sing the city's cultural praises in unison.
10. Check out the Oxi Day Parade on 28th of October
Experience Greece's most significant national holiday, Oxi Day, in all its grandeur as you witness a magnificent military and student parade. Picture tanks rolling by, marching bands filling the air with stirring melodies, and a patriotic atmosphere that's truly awe-inspiring.
Join the celebration, starting at 11 am on Leoforos Vassilissis Amalias Avenue. Follow the parade route as it winds through the heart of Athens, passing by iconic landmarks like Syntagma Square, and culminating on Panepistimou Street. It's a day of pride, history, and a vibrant display of Greece's resilience and determination. Don't miss this incredible opportunity to immerse yourself in the rich tapestry of Greek heritage.
Conclusion:
Athens is more than a metropolis; it's a world of legends, a feast for the senses, and a symphony of adventures. October gives a unique spell upon this historic city, transforming each step into a story, each sight into a legend, and each flavor into a priceless artifact.
Athens has the potential for discovery, whether you're exploring the halls of history, indulging in gastronomic pleasures, or relaxing on the seaside.
Now is the time to plan your getaway to Athens in October. Let the tastes, tales, and adventures blend to form memories that will last as long as your favorite city does.